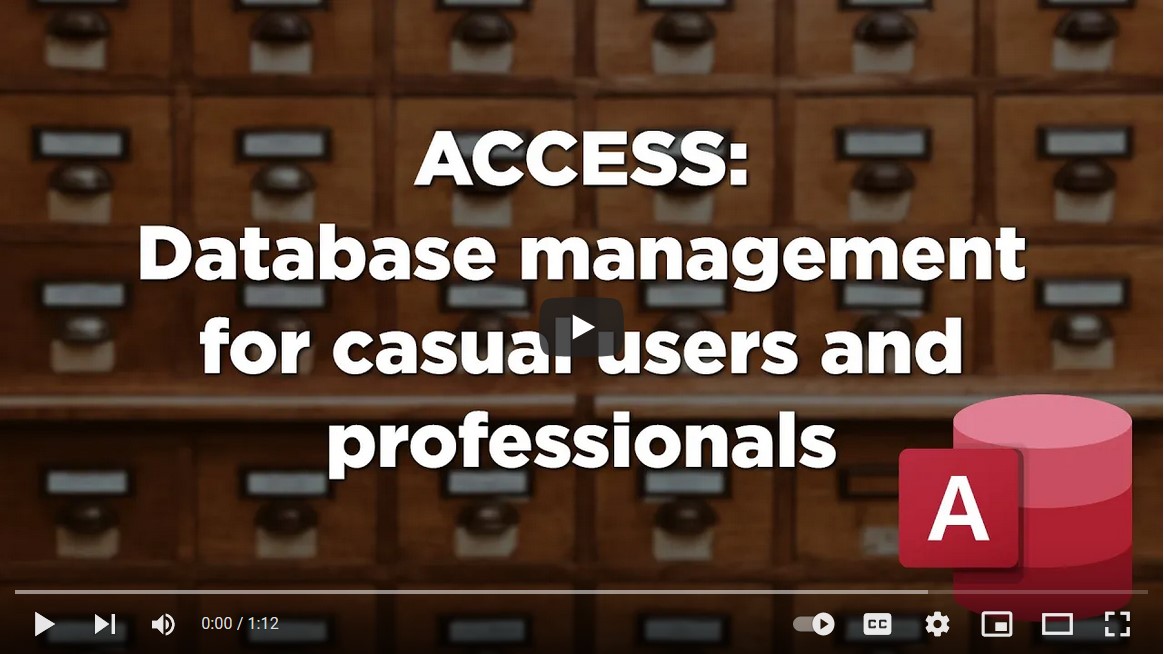 You can create a database to manage and manipulate your data with this app, and best of all you it in your Microsoft 365 subscription.
Microsoft 365 subscriptions include Access which is a powerful tool for data management as well as being user friendly.
Find out more in our video.