IT that works for you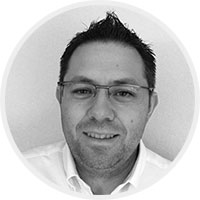 Think of us as an extension of your team, we're here to make IT work for you.
When STRATiiS was formed in 2002, we made it our goal to provide secure, reliable IT services to companies in Glasgow and throughout the UK.
The core of our business is providing IT management, support, and services. Whether you have a fully developed outsource strategy or your organisational size does not merit a full-time IT team, our policy is that that you will only pay for the services you require.
Our head office is located in Glasgow and our experienced team operate from Glasgow and Edinburgh to Inverness and throughout the UK, to deliver valuable IT solutions and support. Allowing you to concentrate on running your business effectively and confident in the knowledge that the right IT tools and technologies are in place.
Our values and our team are at the heart of everything that we do. We found our business relationships on trust and work hard to understand your needs, to ensure that we deliver the right solution every time.
Professionalism | Results | Integrity | Caring | Excellence