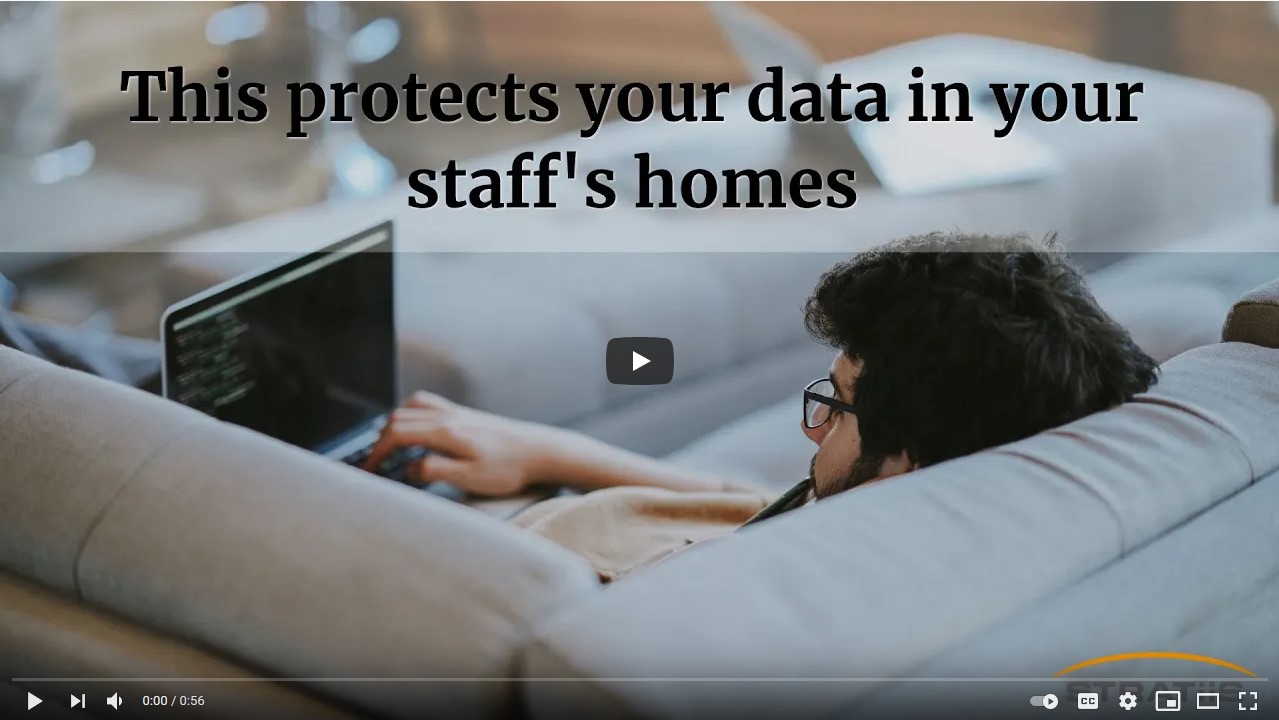 Many businesses have adopted remote working throughout the last year and it is going to be here for some time to come. Do you know what it means for the security of your data?
There are risks involved allowing your staff to access your company network and data when working from home, but often it is the only way to allow them to do their job.
If you let staff use their own devices, this can leave you vulnerable to hacking attempts as often they are not as secure as the devices you use in your business.
One of the safest options is to use a virtual private network, or VPN. This secures the connection between the device and the company network. On top of this you can add in extra security so that you make sure your data is safe.
If you have staff working from home and want to find out about staying safe, get in touch and we can help.