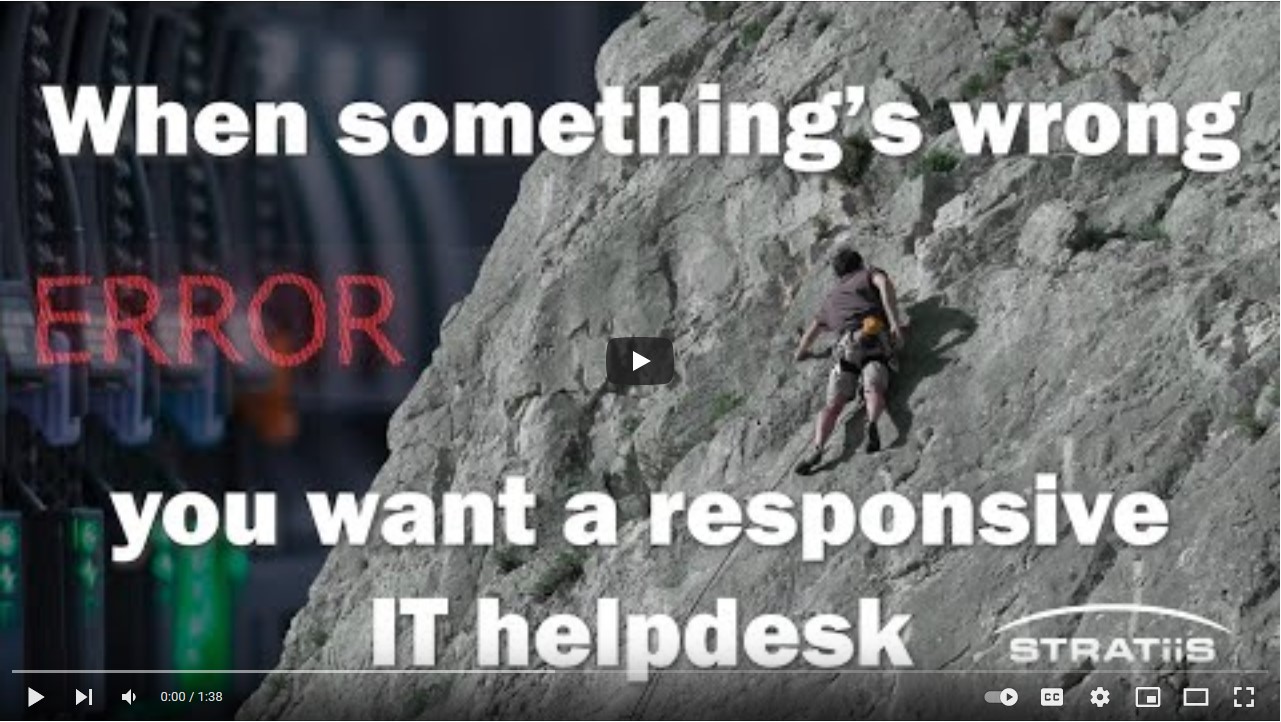 We work with our clients to ensure they get the most from their IT investment, and that includes ensuring that they have a robust IT strategy.
When issues arise, we are also on hand to minimise disruption to their business through our highly responsive helpdesk.
If you are looking to outsource your IT or change providers, there are two key areas you should ask about their helpdesk.
Watch our video to find out what they are.